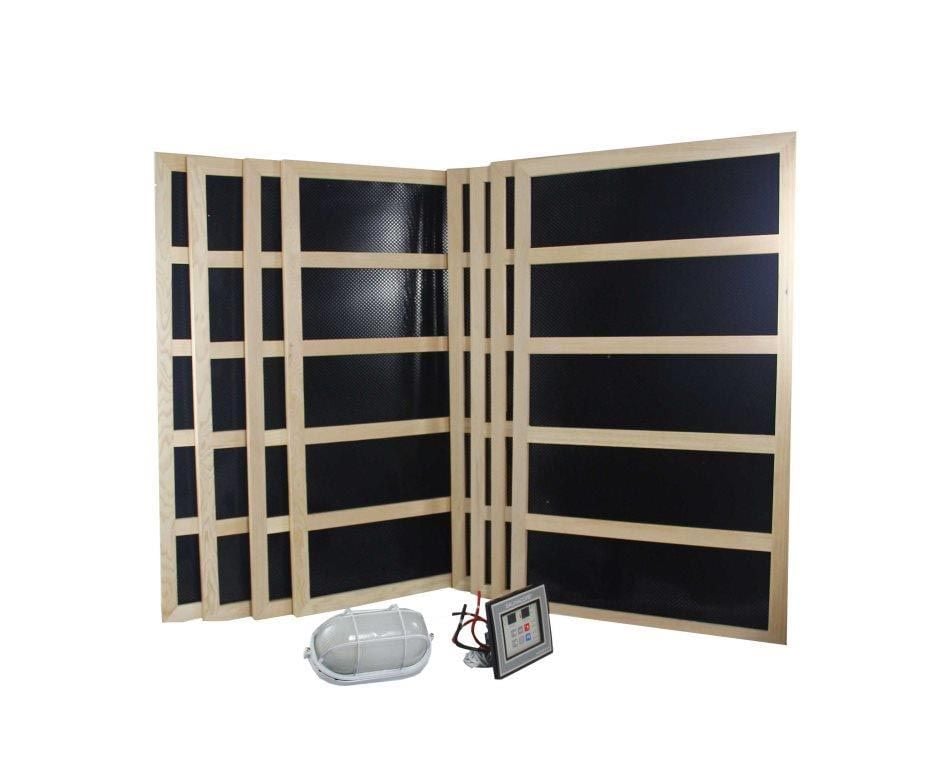 Carbon Ceramic sauna
Carbon Ceramic sauna panel heaters are the most effective infrared heaters for sauna in the market! These 300 Watt heaters have a much larger surface area which covers 100 times more body surface than any other style of infrared heater.
This Complete Infrared Sauna heating kit comes with everything you will need to turn any small closet or sauna into a modern infrared sauna.