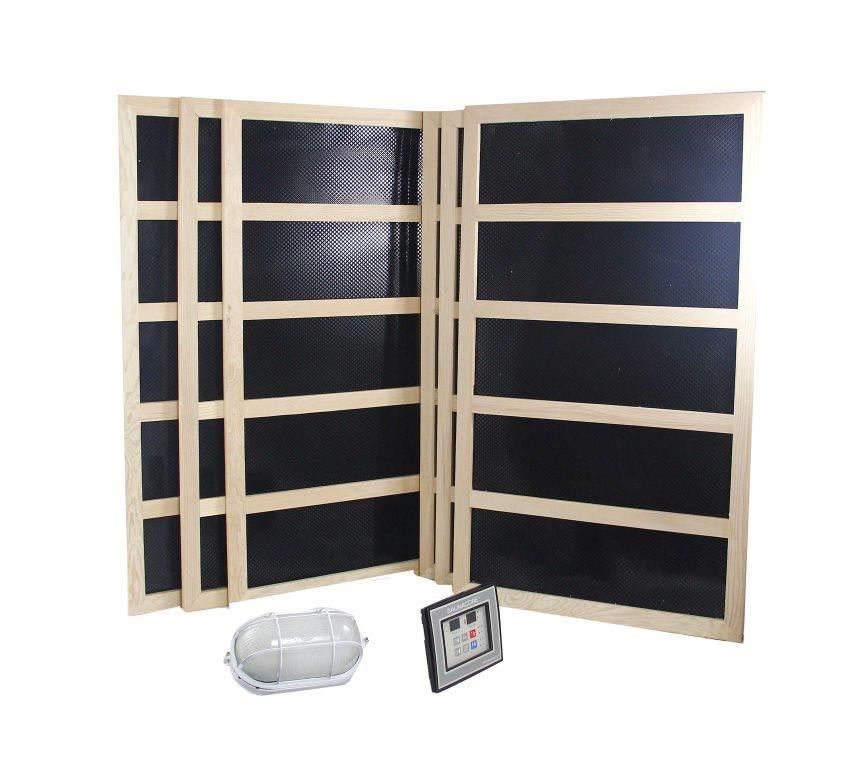 Carbon Ceramic sauna
Carbon Ceramic sauna panel heaters are the most effective infrared heaters for sauna in the market! These 300 Watt heaters have a much larger surface area which covers 100 times more body surface than any other style of infrared heater.
This Complete Infrared Sauna heating kit comes with everything you will need to turn any small closet or sauna into a modern infrared saunas.
Includes:
6 x 300 Watt Infrared Carbon panel emitters
1 x digital controller with aux light control and timer
1 x high temperature sauna light
The infrared heater emits safe radiation that penetrates up to 1 " though the body. Unlike conventional sauna heaters, Infrared heaters only heat the body not the air. The end result is you sweat more profusely at a lower temperature. The deep muscle penetration stimulates cells and is ideal for healing sports injuries, arthritis and other muscle and tissue ailments
These heaters are made from a special carbon fiber paper that is laminated between two layers of fiberglass. This indestructible sheet is then framed using hand sanded bass wood frame.