DIY Sauna Kits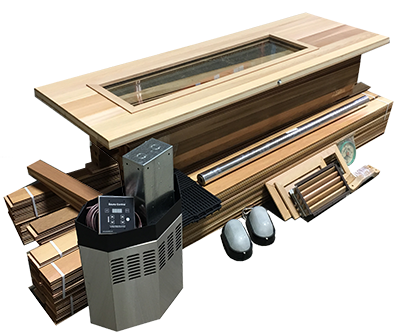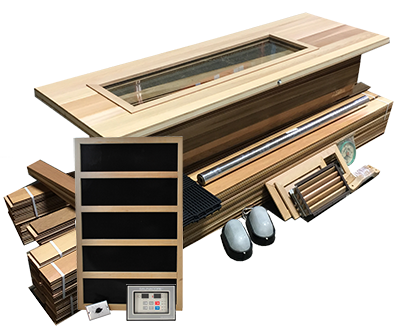 Northern Lights most popular DIY sauna kit is the traditional clear western red cedar sauna room. Western cedar is renowned for its high impermeability to liquids and its natural phenol preservatives. It is ideally suited for exterior use where humidity is high. The cellular composition of cedar - millions of microscopic air-filled cells - provides a high degree of insulation. Cedar's natural oils are the reason it is decay-resistant and rich in colour. This makes Northern Lights saunas the best of its kind and most durable. We have indoor sauna kits as well as outdoor barrel sauna kits.
All saunas kits come with our 100% surgical Stainless-steel sauna heater with a life-time warranty. Sauna Kits also come with the option to heat with Infrared Sauna Panels or create the ULTIMATE sauna room by using a Hybrid Sauna Heater TM with both convention heater and infrared sauna panel heaters.
Our pre-cut material packages are available in any size or to any custom modification. Material packages are equipped with everything you will need to finish the interior of the sauna room. Pre-arrangements of stud framing, insulating, and electrical wiring must be completed. If a custom build is a bit out of your DIY comfort zone, or if you're looking for a simpler installation, be sure to look for our prefab modular saunas.
Click here for more information on how to use our DIY Sauna Kits. How to build an Infrared Sauna room.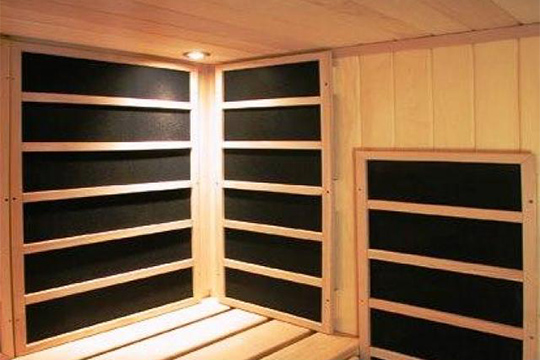 Indoor sauna kit with Infrared Heating System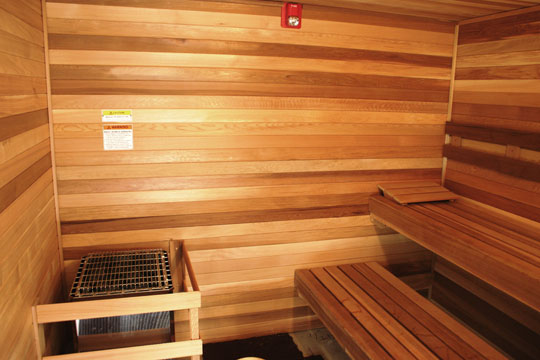 Indoor sauna kit with Finnish Sauna Heater