Wood Heater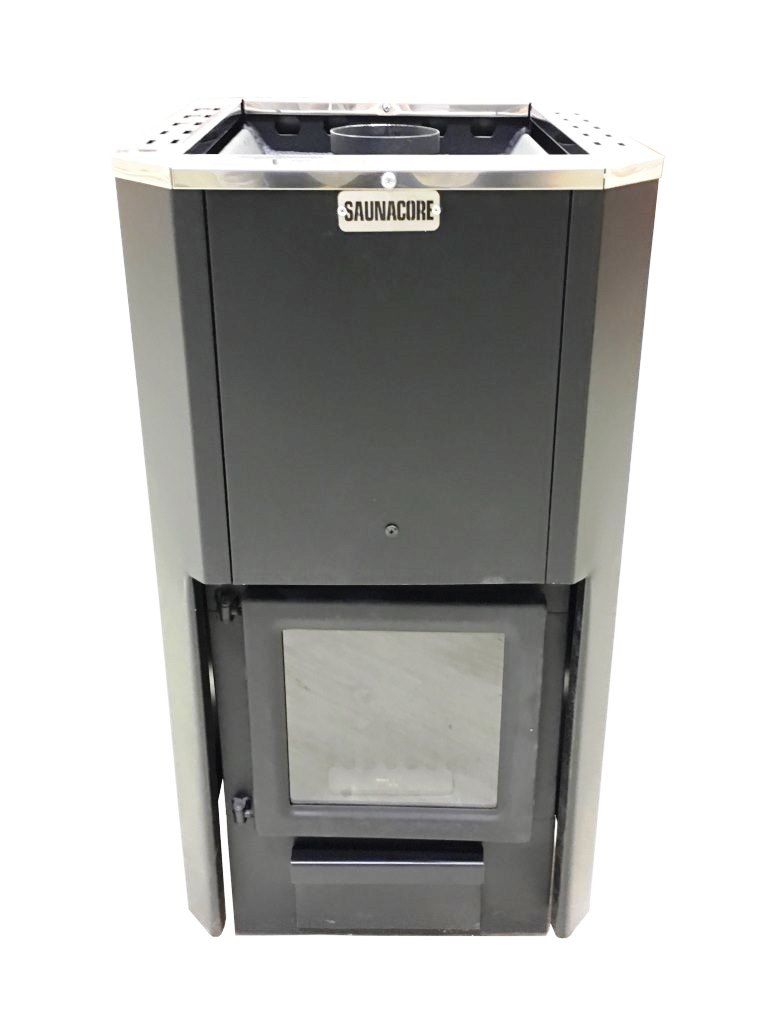 Northern Lights Cedar Saunas offers the UPO line of wood fired sauna heaters. These are quality made in Finland.
This stove features a glass door so you can watch the fire as you enjoy the sauna. Shown at left is the 6" pipe adapter we include with each stove at no charge.
The stove has a large stone chamber and fire surface area for excellent heat storage capacity. The upper surface of the fire chamber is 10 mm (3/8") thick, ensuring years of enjoyable use. The outer mantle is beautiful enameled steel. The exit flue can be user-configured to exit the top or the rear of the stove.
A new design in the combustion chamber ensures a good draft and the stones are heated evenly and effectively. Note: Chimney not included, please contact local building inspector to ensure proper codes for your area, as with any sauna wood heater this is not CSA approved.
If you would like to purchase a wood fired sauna heater then visit Heaters4Saunas.com