Framing a Sauna Room
When you choose a DIY sauna kit you will need first frame a sauna room prior to installing the sauna kit. Framing is a basic carpentry skill that requires some degree of experience as well as proper tools. Before you build or frame your sauna room you will need to determine whether you want the cedar wall to run vertically or horizontally. This is important as it will determine whether you need strapping or not. If you are planning a vertical sauna then you will need to strap the walls horizontally every 12" See diagram below. If you choose to run the cedar horizontally then you can simply use the studs as nailers for the cedar boards.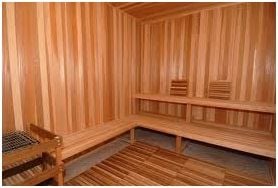 Vertical Sauna Walls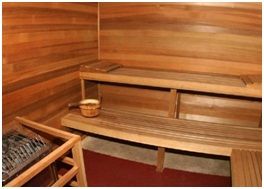 Horizontal Sauna Walls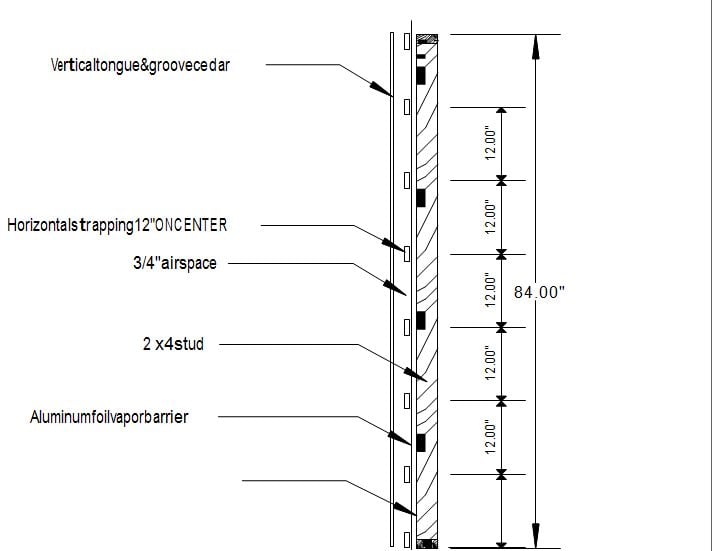 Vertical Sauna Boards
When framing a sauna room, it is normal to use 2" x 4" studs to frame the room. Most sauna doors are based on 2" x 4" widths. If you are using 2" x 6" studs, then you will need to ensure the door jams you receive are wider than the standard normally provided. Most sauna rooms are framed at 16" on center. This will provide you with the most structurally solid sauna room. However, some people choose to go with 24" on center for the stud position but we do not recommend this.
Ceiling height - make sure when framing a sauna room that you adjust your ceiling height to 7 feet. Most homes are built with 8 foot or higher sauna walls and as such you will need to drop the ceiling down so that it is 7' or less.
Seat Supports- When framing a sauna room, you also need to consider that you will have areas that require extra support such as the seat ends and also the sauna heater mount. It is generally suggested that you beef up these areas by adding horizontal supports between the studs. This way you will never have to worry about the weight load being too much.
Insulation and vapor barrier - If you are using an outside wall then we suggest that you add insulation if it is not already present. The reason is that the hot and cold temperature change that will occur on an outside wall will most definitely attract condensation if not properly insulated and result in the chance of mildew forming behind the wall. Special sauna vapor barrier should be used when building a sauna room. This vapor barrier has a foil material that will help to reflect the heat radiation back to the sauna. Plastic vapor barrier gets soft and loses it shape when heated. There is also the possibility that it can give off gas when heated!
Framing for the door - Proper door framing techniques are needed, and the rough opening of the framed door should match that of the door specifications. Generally, a sauna door will be 24" x 72"so the rough opening should be 26" x 75", but check with the supplier of the sauna kit to be sure. The use of a jack studs above the door and a king studs on the outside of the door is recommended to ensure a solid support of the door.